A Wyoming
Family Tradition
March 17, 1956 was a good day in Casper, Wyoming, for it was the day that Don and Elma Stepp opened a candy store with their homemade chocolates and sweets. Donells Candy was destined to be a family tradition.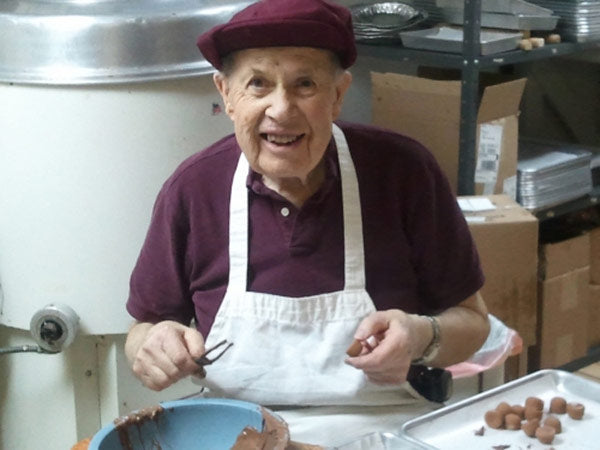 They worked many hours handcrafting all types of chocolates and candies as well as packaging gifts for all occasions.
Their son, Mike, and Elma's mother assisted in the candy making during the holidays, making it truly a family business. Elma passed away suddenly in September 1985, but Don and Mike continued to carry on her legacy and passed on her gift of making customers feel like family to her grandchildren as they came up in the business.
Don's passing in October 2014 left very big shoes to fill in the company and the family. He was mentor, teacher, father, grandpa, best friend, business and community leader, and a giant among men. He leaves behind a legacy of quality product, customer first service, and an endless work ethic. Don always said you could still feel Elma in everything in Donells. Son Mike and grandson Ryan, will continue to carry their legacy on to the next generation of family and customers, and Don and Elma will always be felt in everything Donells Candies.
As time has changed so too have some things at Donells. In 1995 we relocated from our original Hilltop Shopping Center location, to the Atrium Plaza in the heart of Downtown Casper. In 2007 we added small batch ice cream, produced on-site with original recipes and unusual flavors. A new expansion in fall of 2014 added 1200 sq. ft. and an espresso bar to our downtown facility. New faces behind the counter, additional products and new packaging, and even new entry doors have brought Donells into a new generation of customer service. Our safe and easy to order from website store adds a new dimension that allows customers to order candy from all over the US and send it anywhere, or pick it up from our store for free. What has not changed is the quality that comes from the care and pride that go into making each candy, popcorn and chocolate recipe. Just as Don and Elma always did, we continue to extend our customer service beyond the sale, and bring you into our family.
Come visit Donells Candies and watch the generations of the Stepp family continue to make homemade candies you won't forget. Mike & Ryan bring decades of combined experience in candy making to our quality treats and sweets. We continue to use Don's original candy recipes every day, while growing the company with new products & recipes to tempt and treat. Share some with your family today.
Quality products, guaranteed fresh
Made on-site by 3 generations of candy makers
Small batch production ensures consistent taste profiles
Exciting seasonal products
Stop By and See Us Sometime
Casper, Wyoming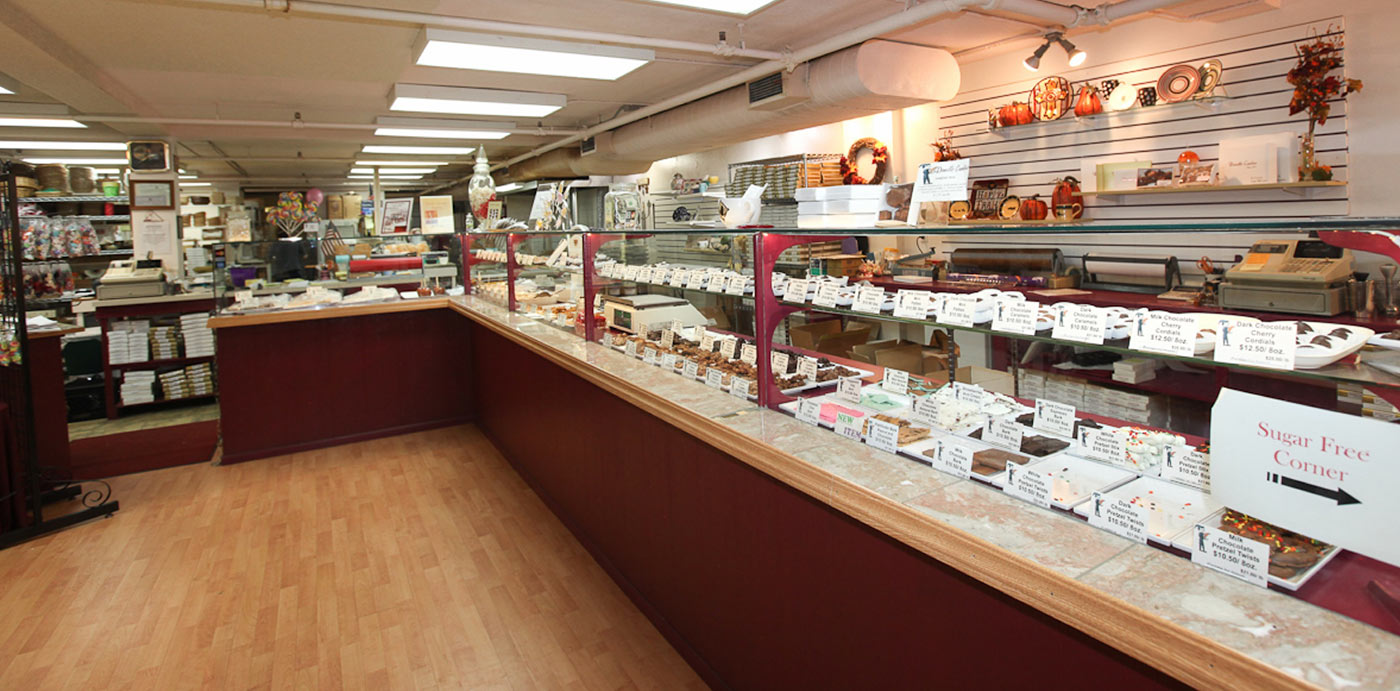 At Donells Candies, we use only the finest ingredients sourced from around the world for their quality and their sustainability. Countless hours are spent procurring the best ingredients at the fairest prices to ensure the same quality and taste Don & Elma began with so many years ago are available for many, many more years to come!